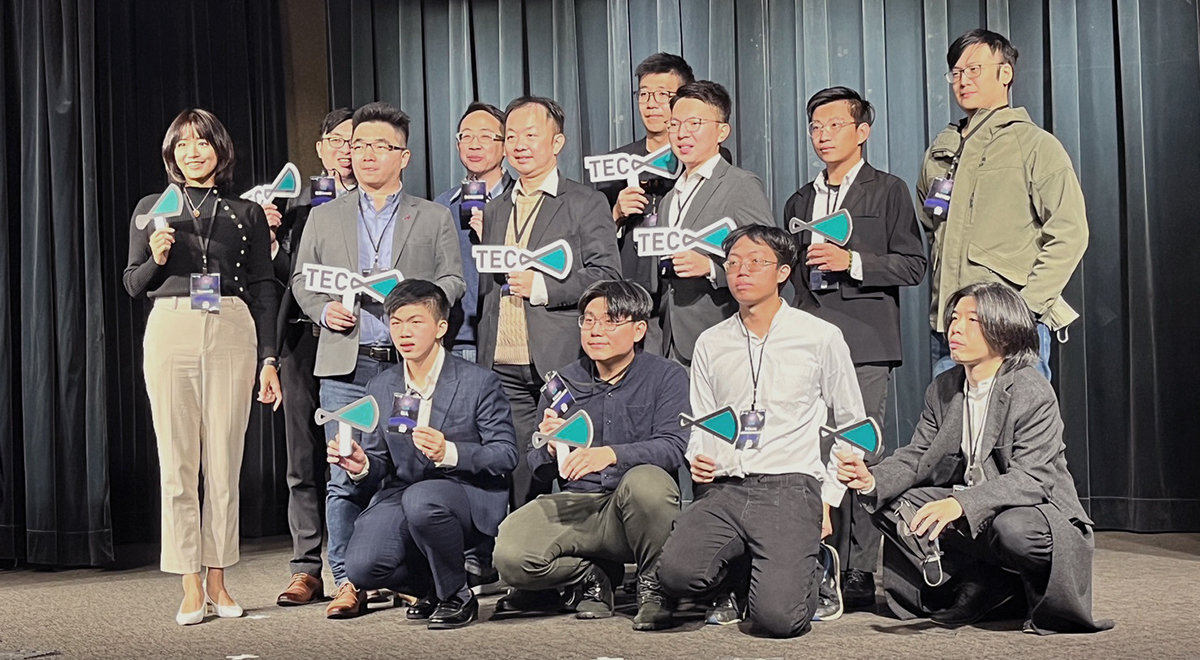 The fall 2022
Taidah Entrepreneurial Center (TEC)
demo day brought 12 startup teams together for a networking session with investors at the National Taiwan University's (NTU) GIS Convention Center. The teams included Super Genius AItek, LuminX Biotech, 悠揚團隊, Oh!Bot, InventAI, Artifact, Jmem Tek, Arche Studio, Zhiren, Tricuss, Uni-trip, and Take MarTech.
Super Genius AItek combines medical imaging and AI to capture a person's face via a cell phone or computer camera. It then uses the image to detect the person's heartbeat and other physiological signs through medical image recognition processing while calculating the lactate value of each user. This technology is applicable in the fitness industry to provide easy access to effective training guidelines for athletes.
LuminX Biotech's proprietary NanoXTagTM can accurately track stem cells, cancer cells, and immune system cells, thus analyzing the effectiveness of clinical cells and accelerating regenerative drug development, oncology research, and immunotherapy development.
InventAI provides users with two services: DeepFlow, an AI development and analysis platform, and DeepVoice, a customer service platform. The former provides a unified management mechanism (MLOps) that enables developers to reduce their operating time by more than 50%. The latter uses AI technology to analyze conversation data, questions, and emotions to optimize/revitalize the value of audio data.
Artifact introduced a cloud platform for LPG gas tank delivery services. The user-friendly interface improves the safety of gas use and prevents fires and gas explosions. The system also enables natural gas companies to predict customer consumption, plan deliveries, and optimize management efficiency through data analysis and other technologies.
Jmem Tek has developed a solution for chip information security that offers three major advantages: more storage for command codes, protection against hacking, and low power consumption. It is applicable in a wide range of areas, including the most advanced process of GAAFET (gate-all-around field-effect transistor), information security protection for all IoT, automotive and electronic products, product verification, gaming, and identity authentication.
NTU integrates internal and external resources to encourage entrepreneurship among students and faculty by providing workspaces, creating new startup communities, launching incubators, organizing inter-campus challenges and accelerator programs to validate their business models, and establishing a new "co-creation sandbox" membership system in 2022. NTU provides a one-stop service to connect startup teams with the right companies, facilitating startup teams to turn their ideas into actionable plans. The majority of the selected teams chose to focus on the healthcare industry, and their continuous commitment to the medical industry in Taiwan was apparent.