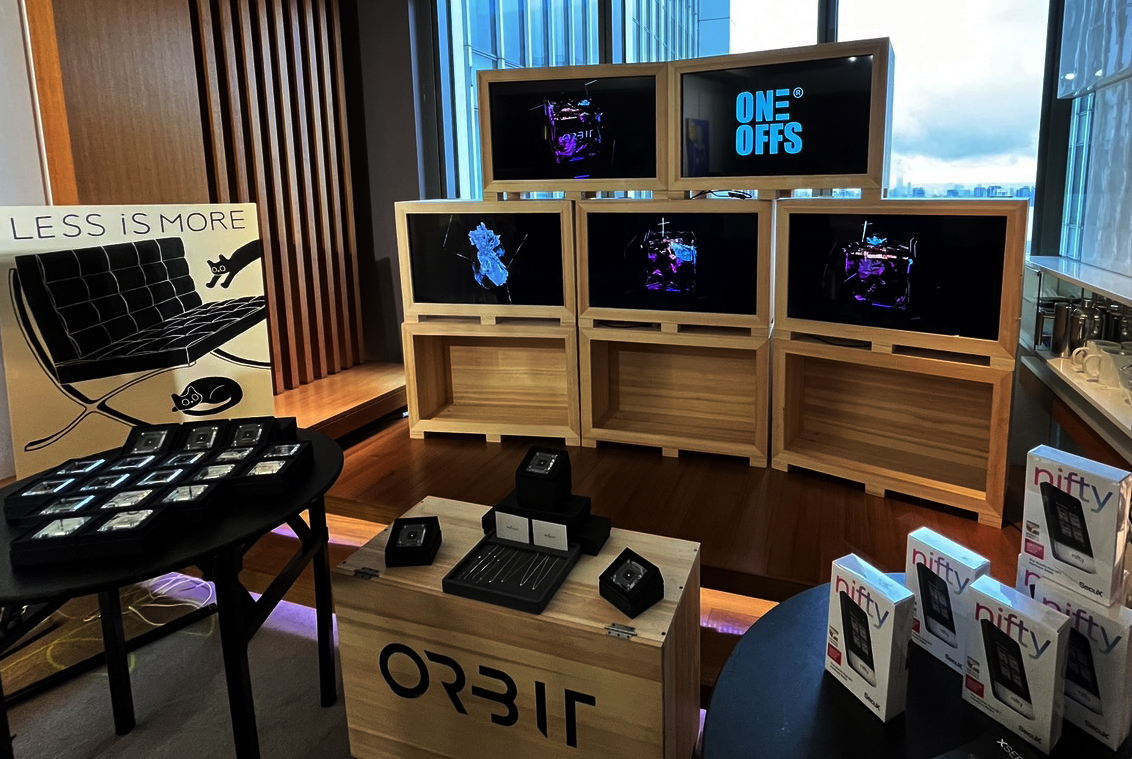 OneOffs International Art Fair is the first art fair in Taiwan that focuses on integrating NFTs with virtual reality. The first fair was based on the theme of the "Big Bang" of the metaverse, which symbolizes the buzz created by NFTs in the market. With the Butterfly Effect as the main theme this year, the fair continues to explore the possible application for NFTs in the market while presenting the market's feedback and revisions to this new form of art in a broader context.
Unlike traditional art fairs, OneOffs offers many generative art viewing experiences and increases the number of interactive art exhibits, allowing the audience to experience a more comprehensive sensory journey between the virtual and real worlds.
We want to thank Fei Hwang Art gallery for inviting us to the fair. During the OneOffs Art Fair, the gallery exhibited the works of eight artists, including Japanese artist Ohsumi Hideo's wind-driven installation, Katsuya Ohgita's glass sculptures, and Ning Rui-Jie's childlike paintings. The works are presented in an international and cross-media manner, responding to the core theme of a multiversal experience.