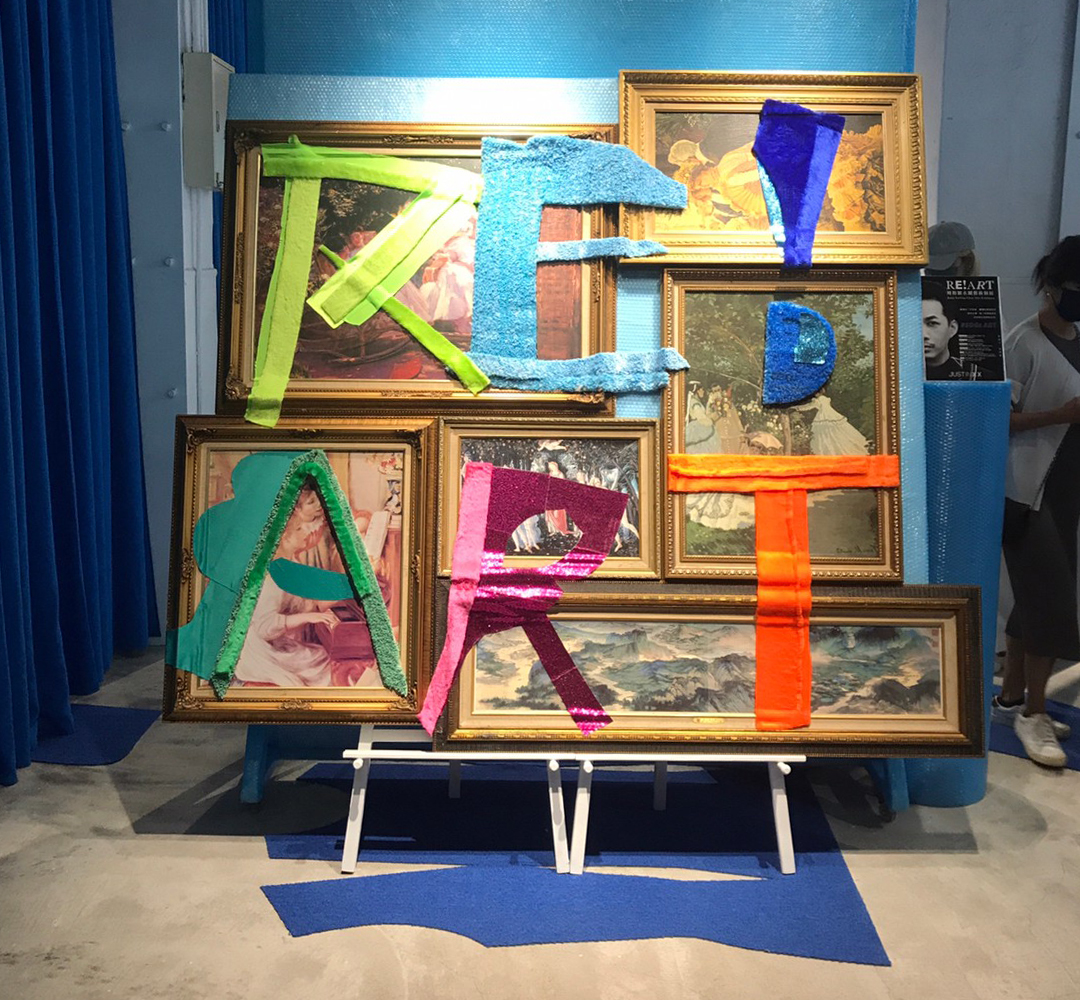 We are honored to be invited by internationally renowned fashion designer, Justin Chou, to participate in the opening exhibition of REHOW LIVING LAB. Chou's long-standing interest in ESG issues and his unique design that blends sustainability and fashion has made him the first Taiwanese fashion designer to be featured in sustainable collections or environmentally friendly projects by Levi's, Nike, Chanel and Uniqlo, just to name a few.
As the artistic director and curator of the REHOW LIVING LAB exhibition, Justin Chou partnered with Taiwanese sustainability brand REHOW to bring the concept of sustainability to the field of art creation. The exhibition is curated under the theme of "Reorganization", and is divided into three sections: "RE!ART", "#BarREHOW" and "R+F5". They hope that by doing so, the fashion industry, which is the second most polluting industry in the world, can breathe new life into old clothes through creativity and upcycling.
"RE!ART" features reproductions of paintings and mannequins that Justin Chou purchased at second-hand markets. Through the artist's creativity, these reproductions and mannequins with random clothing patterns and vibrant contrasting colors are displayed in pairs, presenting the concept of upcycling to viewers as an art form.
"#BarREHOW" is a DIY workshop set up by Justin Chou, where participants will use recycled bubble wrap and dried flowers to create paintings, thus learning how to transform household waste into something beautiful in life. Participants will also be able to take home their own paintings in a converted tote bag made from bubble wrap.
"R+F5" is a project featuring four Taiwanese designers – RIN, Juby Chiu, Pei-Wen Jin and Tsungyu Chan. People can bring their old clothes and have the designers deconstruct and redesign them for a fee. In addition, Yu-Ying Chou can also make clothes for furry friends out of old human wear, or even transform it into cushions, so that clothes no longer worn can have better options than being thrown away.
The reception table is also an example of upcycling. The table was originally used as a prop for GUCCI's fashion show at Shan Wu Kou Kou. The designer hopes to bring sustainability to every corner of the showroom, in order to support the sustainability of the planet.