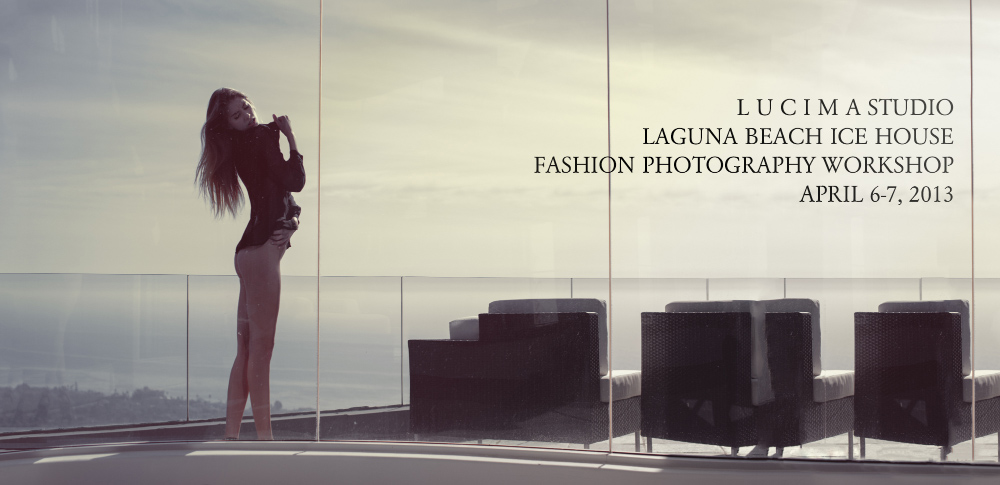 This thread is also here!
It's been another 6 months since my last fashion photography workshop! And 2 years since my last destination workshop (Las Vegas)! All this time I've been searching for a location worth shooting. So without further ado, please allow me to present to you the Laguna Beach "Ice House".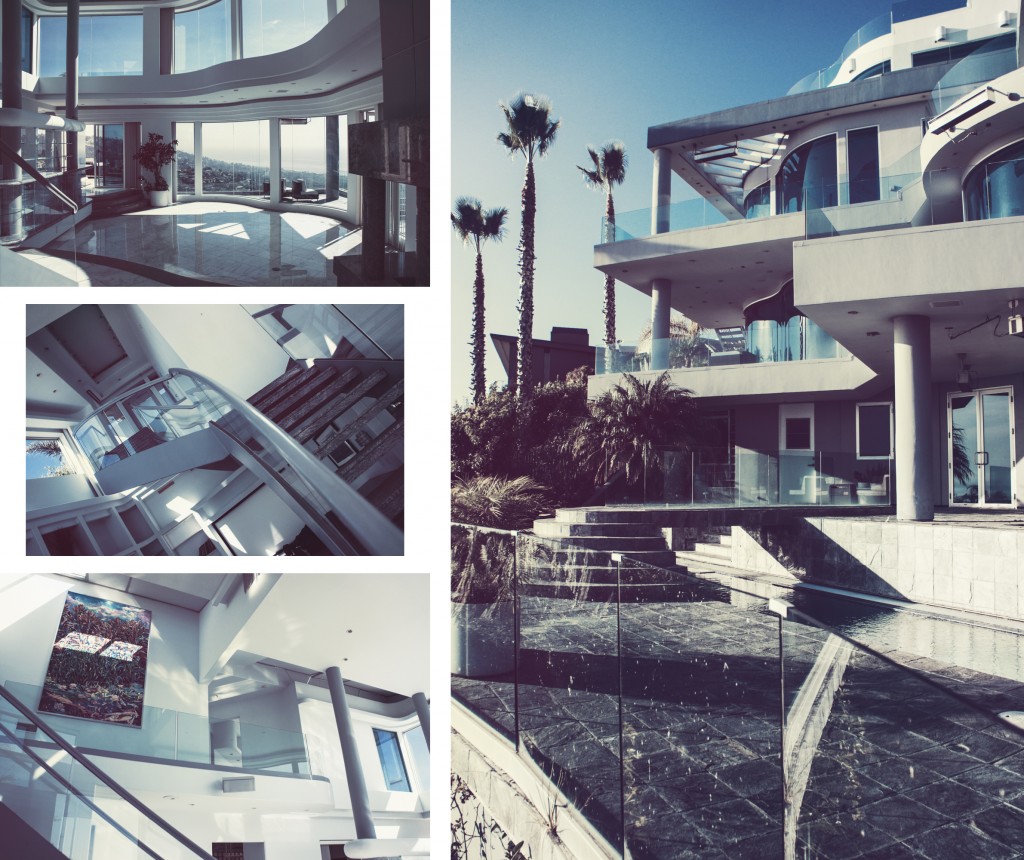 With a 270-degree view of Laguna's coastline, village, Catalina Island and the Pacific Ocean, the Laguna Beach "Ice House" is a $7MM estate that spans 4 levels with a 74' lap pool, spacious balconies and verandas, custom wine cellar, 5 bedroom suites, a professional-grade gym with sauna, and an elevator. The studio-like white walls, 30' ceilings, staircases and endless amounts of granite, steel, slate marble and glass are perfect for an exotic location shoot.
This is a fully-styled 2-day workshop with MUA/hair.
This workshop will include BOTH studio AND location.
There will be a maximum of 3 photographers per 1 model (4-6 models). Given the ambient light on this location, you will be shooting a LOT. You will probably run out of memory cards before the end of each day.
Day 1: LUCIMA STUDIO
Morning: MANAGING LOCATION LIGHTING
Location lighting can be tricky. While you can move lights around in the studio, you have to manage the lighting present at any given location. If you don't manage location lighting, you could wind up with hot spots, over/under-exposure, raccoon eyes, glare/flare, focus issues and other typical problems.
Basically you can really screw up a shot with poor location lighting skills.
This workshop answers the following questions:
– How do you identify light sources and their impact on your shot?
– How do you leverage strong front versus back-lighting?
– How you find good light sources on location?
– When should you use a fill card? A bounce card?
– When should you bring a strobe on location? When should you use ambient lighting on location?
– How do you properly expose for a location shot? With or without a lightmeter?
– How does location lighting affect camera settings, composition and crop?
This will be a presentation-style workshop with lots of image examples, discussion, and Q/A. I will walk you through the challenges I've faced at my location shoots, whether indoors or outdoors. My goal is to increase your comfort level for managing location lighting anywhere, anytime and still get great shots. Managing location lighting is critical for shooting outdoors especially when you don't have a studio yet still need to create powerful imagery for your clients.
This part of the LIVE class will also be broadcasted online as a webinar (see below).
Afternoon: STUDIO SHOOTING
We will cover the many of the studio setups that I use in my imagery. This allows your to hone your ability to "see light". We will also simulate some of the same lighting situations that you will encounter on location to practice your locaiton lighting management skills.
Day 2: LAGUNA BEACH "ICE HOUSE"
Morning: MODEL DIRECTION/INTERACTION
I have worked with hundreds of models. Models sent by the modeling agencies as young as 13 and accompanied by their mothers. But whether the model is a "New Face" or on the modeling agency's "Main Board" the expectations are the same. As a photographer, you must produce results.
And the expectations are even greater when it's a client-commissioned campaign versus a standard test. All eyes are on you and you've only got minutes to get "the shot". These high-pressure and time-sensitive shoots test your ability to direct the model to get results.
In all fairness there's no right or wrong answer. There are plenty of different methods to produce fantastic results. This workshop will specifically cover my techniques to create the looks that you see in my images.
This workshop answers the following questions:
– What do you say to your models?
– What do you NOT say to your models?
– How do you get your models to move?
– What are the factors that allow a model to pose freely?
– How do you make your models comfortable with nudity?
– How do you get a New Face to open up and move like a supermodel?
– What attributes do you look for in a model to create the "best results"?
– How much freedom do you allow your models to move?
– What do you do with "difficult" models?
This will be a presentation & demonstration workshop with lots of image examples, discussion, live demonstration and Q/A. Through the years I have acquired a lot of learning lessons by making plenty of "rookie mistakes". My goal is that you sidestep those pitfalls and learn how to direct your models better. Of course I will be demonstrating LIVE how I actually shoot my models. Through demonstration you will observe the "subtle skills" of what I say, what I do, and how I move. My goal is to increase your confidence in shooting anyone, whether they're a newbie or a seasoned pro, and still get great shots!
This part of the LIVE class will also be broadcasted online as a webinar (see below).
Afternoon: LOCATION SHOOTING
There are so many locations to shoot throughout the house. You will be organized into small groups of 2-3 and I will guide you how to manage the location light to yield the best results. You'll be shooting all afternoon.
2-DAY LAGUNA BEACH ICE HOUSE & STUDIO WORKSHOP (includes live & rebroadcast of BOTH webinars below):
Fee: $1099 if registered before March 23th. $1299 thereafter. Click below to register!
MANAGING LOCATION LIGHTING WEBINAR ONLY
Fee: $299
MODEL INTERACTION/DIRECTION WEBINAR ONLY
Fee: $299
2 WEBINAR PACKAGE (LOCATION LIGHTING & MODEL DIRECTION)
Fee: $549
Cancellation policy:
100% refund if cancellation is 2 weeks or more prior to workshop.
50% refund if cancellation is less than 2 weeks but more than 1 week prior to workshop.
0% refund if cancellation is 1 weeks or less prior to workshop.
Location Day 1:
LUCIMA STUDIO
212 Kruse Ave.
Monrovia, CA 91016
+1-626-674-2858
Location Day 2:
Laguna Beach "Ice House"
Date/Time
Saturday and Sunday, April 6-7th, 2013,
9AM-5PM Saturday (Studio)
9AM-5PM Sunday (Laguna Beach Ice House)
The Ice House in action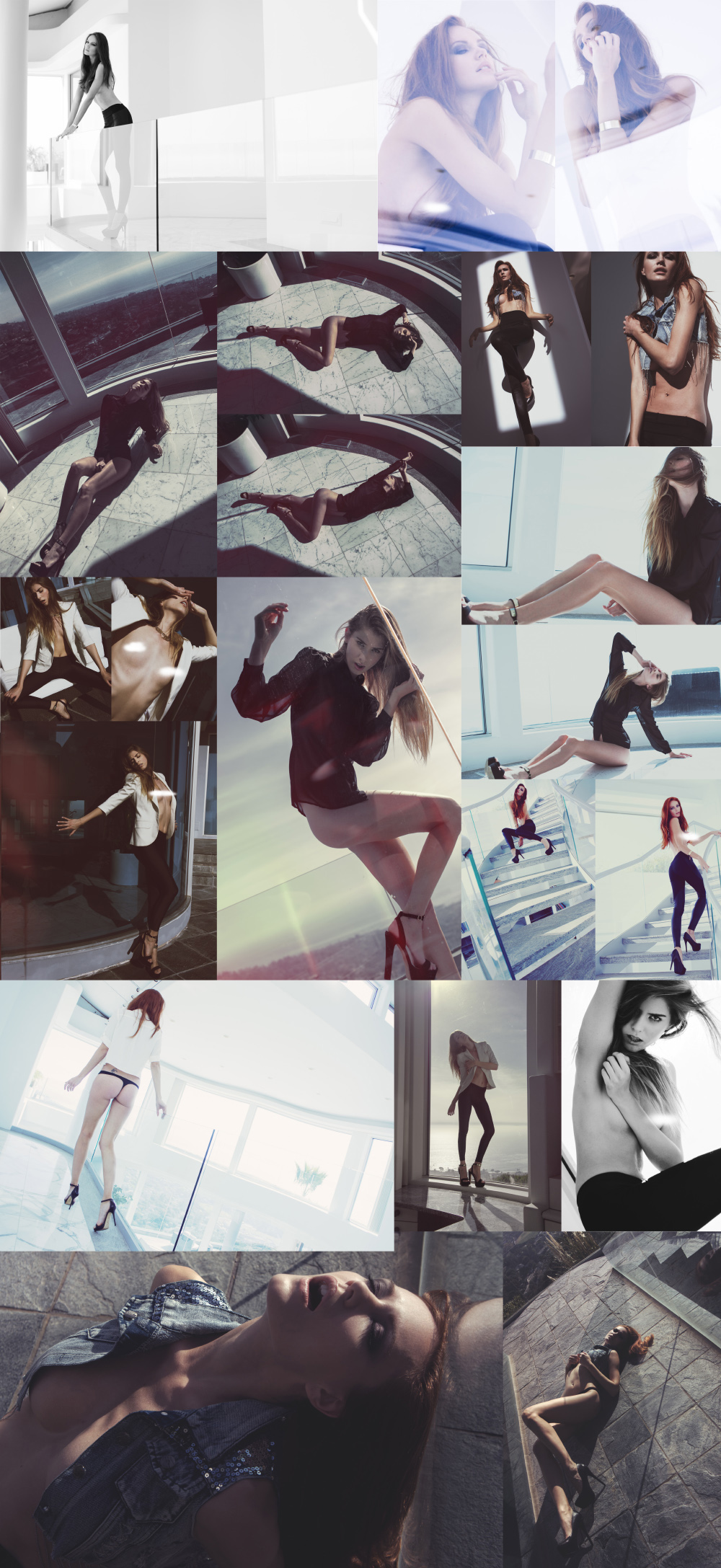 Click here to see my previous workshops!
General notes:
-Who is L U C I M A? I'm a fashion-editorial photographer based in Los Angeles (see www.lucima.com). I also teach at the New York Film Academy (Universal Studios campus) to 1-year and 2-year MFA photography students.
-Since good models are paramount to getting "the shot" we'll provide experienced agency-represented models for the workshop. I'll be updating this page shortly with who we're shooting.
-Keeping the workshop small for more one-on-one attention. I will cap the attendance at 15.
Photographers should bring:
-Camera/assorted lenses
-Computer to follow along for post work
-Media cards. LOTS of them. And fast ones. Preferably 60mb/sec+.
-Something to take notes with
Q/A:
Will update more as inquiries come in!
Q: Where can I see more of the previous workshop results?
A: Please see our L U C I M A Workshop Facebook Group!
Q: Which airport should I fly into?
A: That depends. Since the workshop will be in Laguna Beach on Day 2 it depends when you are departing. The best airport near the studio would be Burbank (Bob Hope Airport) but there is a limited # of flights in and out of Burbank. Next probably LAX or Ontario. Ontario Int'l Airport is 29 miles and smaller so it's easier to get in and out of. Then you have LAX (a huge hub) is 37 miles away. For Laguna Beach (Orange County) there is the John Wayne Airport.
Q: I'll be flying in from [fill in the blank]. Where should I stay that's not too far from your studio?
A: There are several 2-3 miles away from the studio. I'm not affiliated with any of the following suggestions:
a) Doubletree Hotel
924 West Huntington Drive, Monrovia, CA
b) Oak Tree Inn
788 West Huntington Drive, Monrovia, CA
c) Courtyard
700 W. Huntington Drive, Monrovia, CA
Q: Which models are we shooting?
A: Will update shortly! But chances are that they'll be the ones that you see most recently in my portfolio. See my tumblr blog for recent work!
Q: Will we be shooting nudes?
A: Nope. For that I suggest you go to Drew and Karl's workshops. I hear they're great.
Q: At what point will you know whether you will register enough students to confirm the workshop?
A: I never cancel my workshops. If there is even 1 photographer, the show goes on! Yes, I will teach to 1 photographer if only 1 registers!
Q: Do I really need a light meter?
A: Yes and no. But basically I'll be showing you how to light with AND without light meters. But for a long-winded version of this answer please see my official stance on light meters.
Q: Are we shooting on location?
A: We're going to be shooting at the Laguna Beach "Ice House" on the second day. The address will be given to you during day 1 of the workshop.