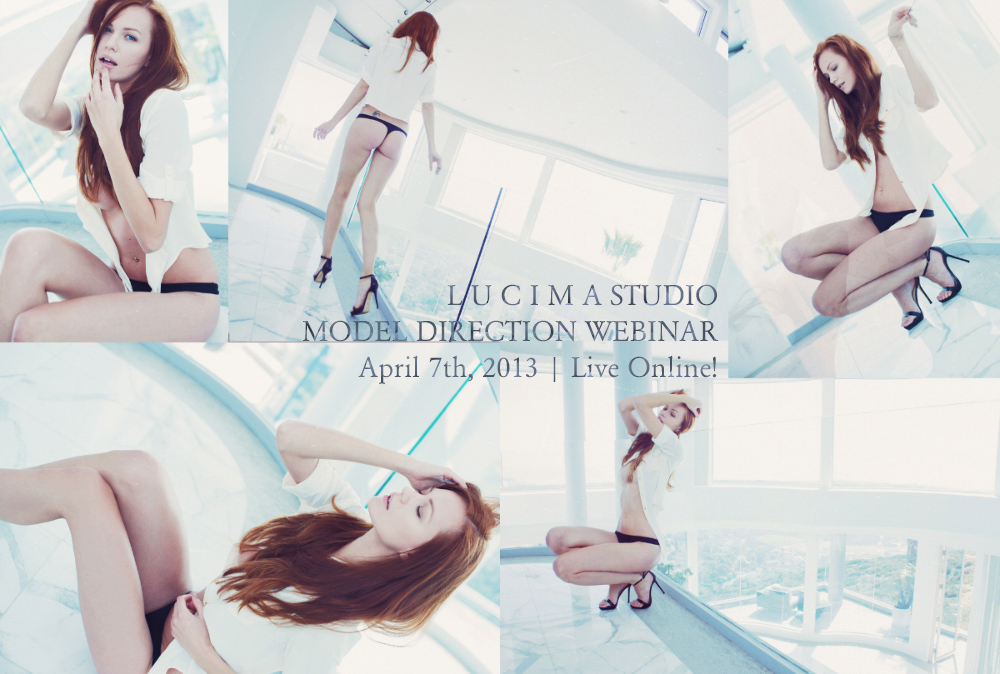 MODEL DIRECTION/INTERACTION WEBINAR REBROADCAST
Although the live event has passed, you can purchase the rebroadcast of this webinar below!
I have worked with hundreds of models. Models sent by the modeling agencies as young as 13 and accompanied by their mothers. But whether the model is a "New Face" or on the modeling agency's "Main Board" the expectations are the same. As a photographer, you must produce results.
And the expectations are even greater when it's a client-commissioned campaign versus a standard test. All eyes are on you and you've only got minutes to get "the shot". These high-pressure and time-sensitive shoots test your ability to direct the model to get results.
In all fairness there's no right or wrong answer. There are plenty of different methods to produce fantastic results. This workshop will specifically cover my techniques to create the looks that you see my images.
This workshop answers the following questions:
– What do you say to your models?
– What do you NOT say to your models?
– How do you get your models to move?
– What are the factors that allow a model to pose freely?
– How do you make your models comfortable with nudity?
– How do you get a New Face to open up and move like a supermodel?
– What attributes do you look for in a model to create the "best results"?
– How much freedom do you allow your models to move?
– What do you do with "difficult" models?
This will be a presentation & demonstration workshop with lots of image examples, discussion, live demonstration and Q/A. Through the years I have acquired a lot of learning lessons by making plenty of "rookie mistakes". My goal is that you sidestep those pitfalls and learn how to direct your models better. Of course I will be demonstrating LIVE how I actually shoot my models. Through demonstration you will observe the "subtle skills" of I say, what I do, and how I move. My goal is to increase your confidence in shooting anyone, whether they're a newbie or a seasoned pro, and still get great shots!
REBROADCAST
This is a rebroadcast of the live workshop from December 15, 2012. The payment for the rebroadcast lets you register an account that can access the rebroadcast from lucima.com indefinitely. So you can watch it as often as you want and as many times as you want (as long as you don't share the video). You will also have all the controls that Vimeo provides; play, pause, fast forward, rewind, HD 1080, etc.
Fee:
$299
Click here to see my previous workshops!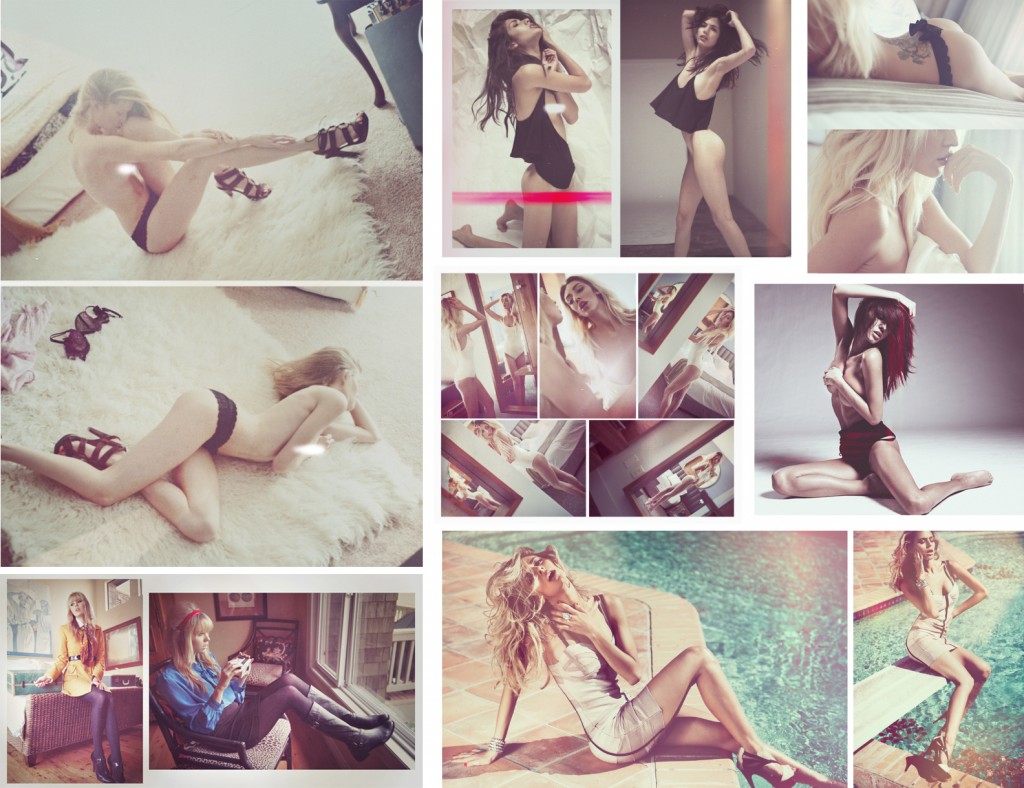 General notes:
-Please see this post for related the foundation for this webinar.
-If you would like to schedule an individual session please see the list of private fashion photography workshop offerings here.
-Check out the rebroadcast of the Working with Modeling Agencies Workshop from January 2013!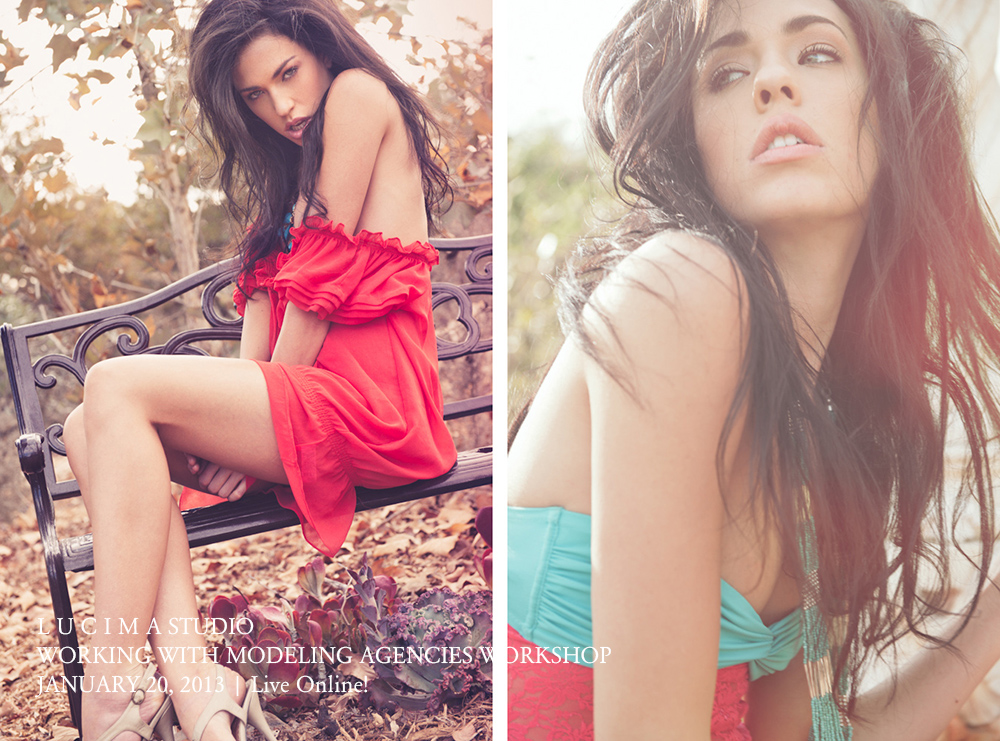 -Check out the rebroadcast of the Image Selection & Retouching Workshop from December 2012!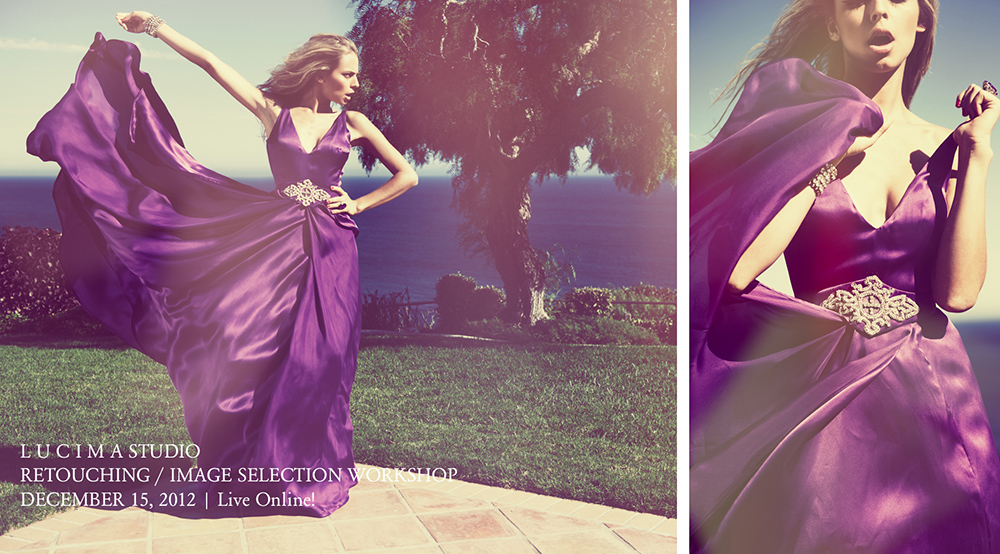 Check out the rebroadcast of the Analog Retouching Effects Workshop from February 2013!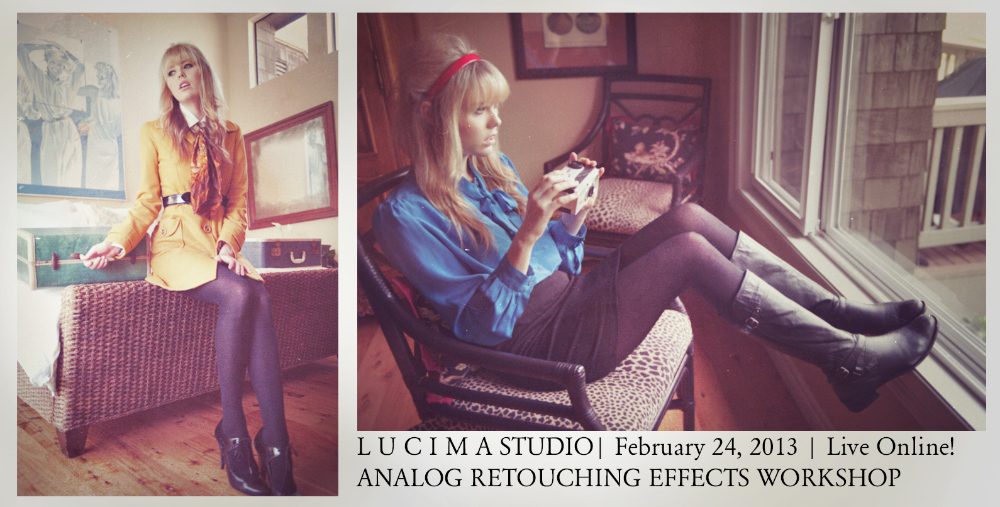 Check out the rebroadcast of the Managing Location Lighting Workshop from April 2013!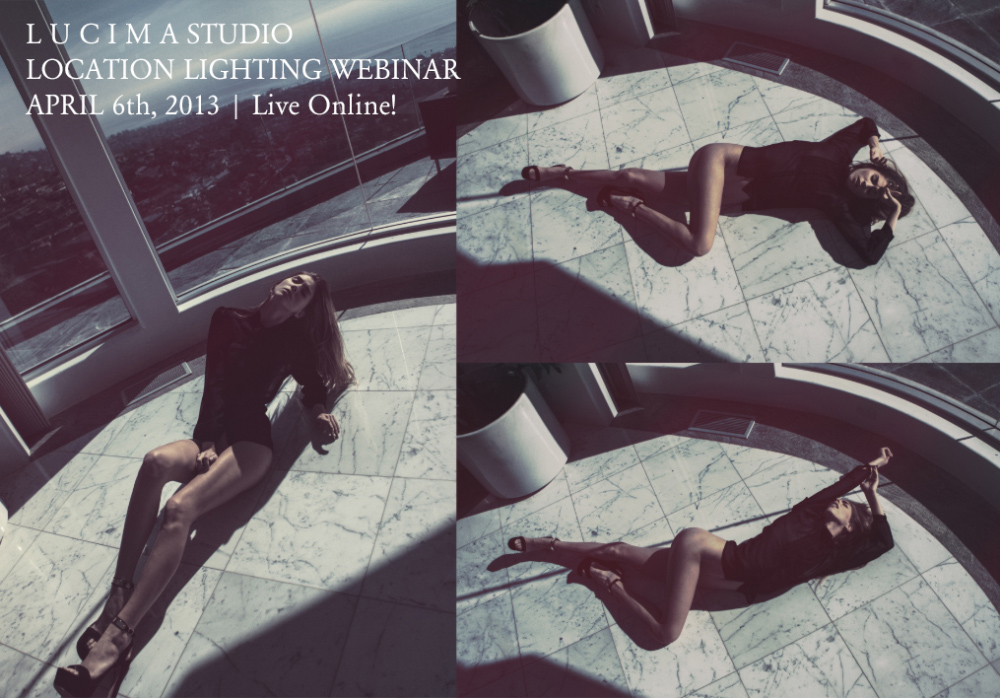 Check out the rebroadcast of the Adobe Camera RAW Adjustments & Balancing Retouching Webinar from June 2013!