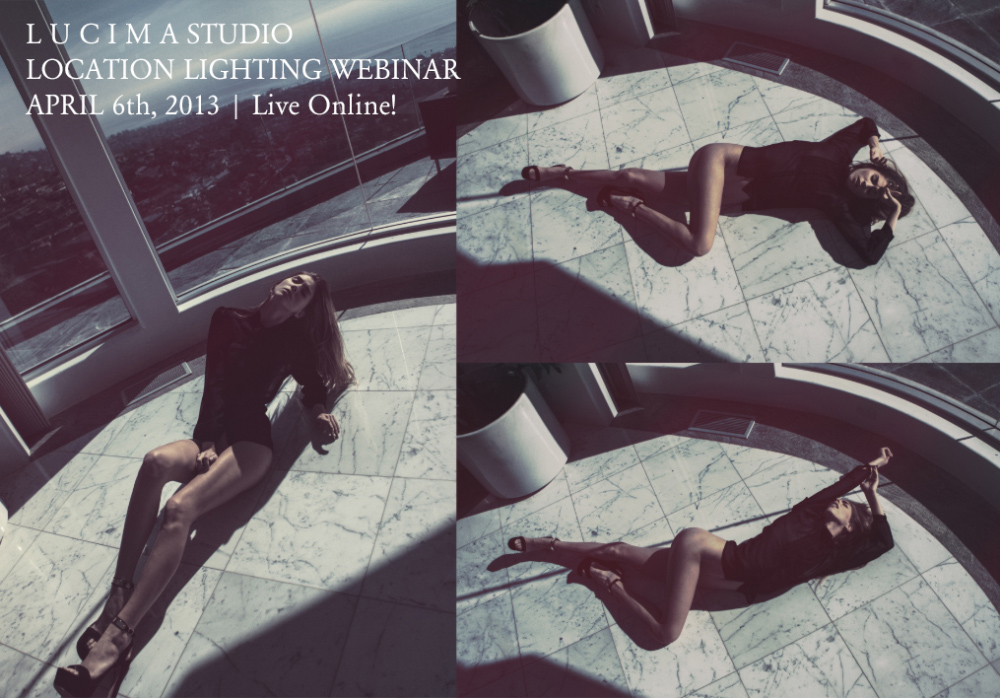 MANAGING LOCATION LIGHTING WEBINAR REBROADCAST
Although the live event has passed, you can purchase the rebroadcast of this webinar below!
Location lighting can be tricky. While you can move lights around in the studio, you have to manage the lighting present at any given location. If you don't manage location lighting, you could wind up with hot spots, over/under-exposure, raccoon eyes, glare/flare, focus issues and other typical problems.
Basically you can really screw up a shot with poor location lighting skills.
This workshop answers the following questions:
– How do you identify light sources and their impact on your shot?
– How do you leverage strong front versus back-lighting?
– How you find good light sources on location?
– When should you use a fill card? A bounce card?
– When should you bring a strobe on location? When should you use ambient lighting on location?
– How do you properly expose for a location shot? With or without a lightmeter?
– How does location lighting affect camera settings, composition and crop?
This will be a presentation-style workshop with lots of image examples, discussion, and Q/A. I will walk you through the challenges I've faced at my location shoots, whether indoors or outdoors. My goal is to increase your comfort level for managing location lighting anywhere, anytime and still get great shots. Managing location lighting is critical for shooting outdoors especially when you don't have a studio yet still need to create powerful imagery for your clients.
REBROADCAST
This is a rebroadcast of the live workshop from January 20, 2013. The payment for the rebroadcast lets you register an account that can access the rebroadcast from lucima.com indefinitely. So you can watch it as often as you want and as many times as you want (as long as you don't share the video). You will also have all the controls that Vimeo provides; play, pause, fast forward, rewind, HD 1080, etc.
Fee:
$299
Click here to see my previous workshops!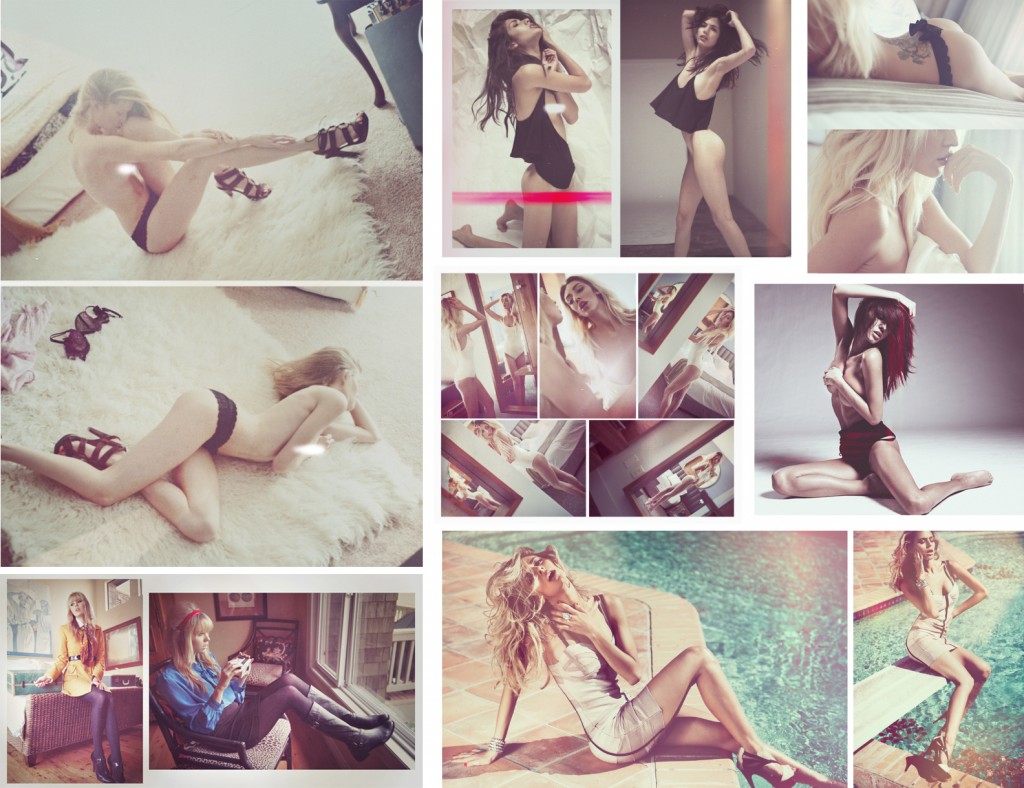 -Check out the rebroadcast of the Working with Modeling Agencies Workshop from January 2013!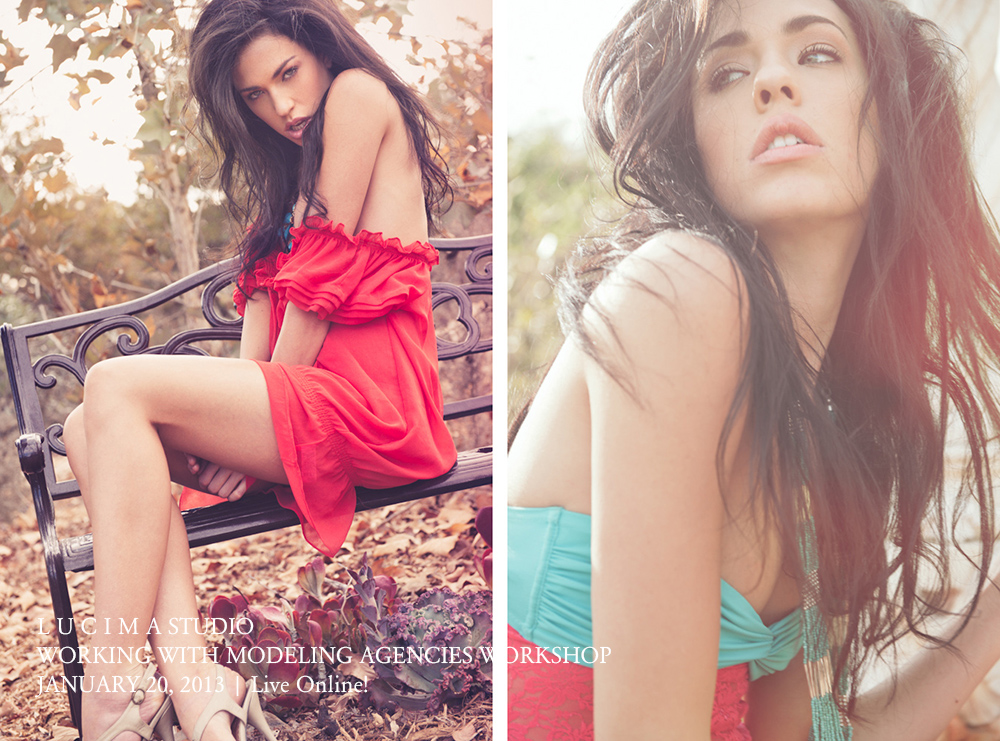 -Check out the rebroadcast of the Image Selection & Retouching Workshop from December 2012!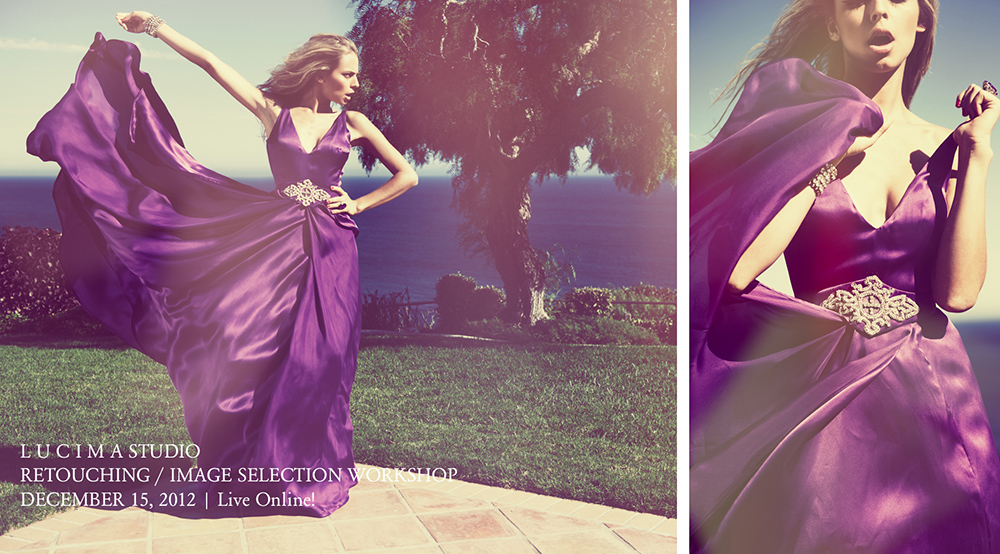 Check out the rebroadcast of the Analog Retouching Effects Workshop from February 2013!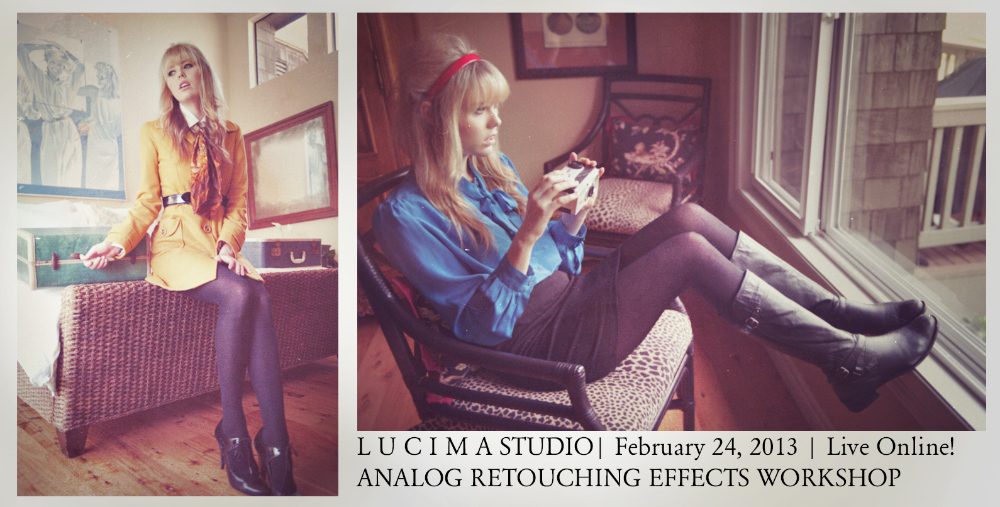 Check out the rebroadcast of the Model Direction/Interaction Workshop from April 2013!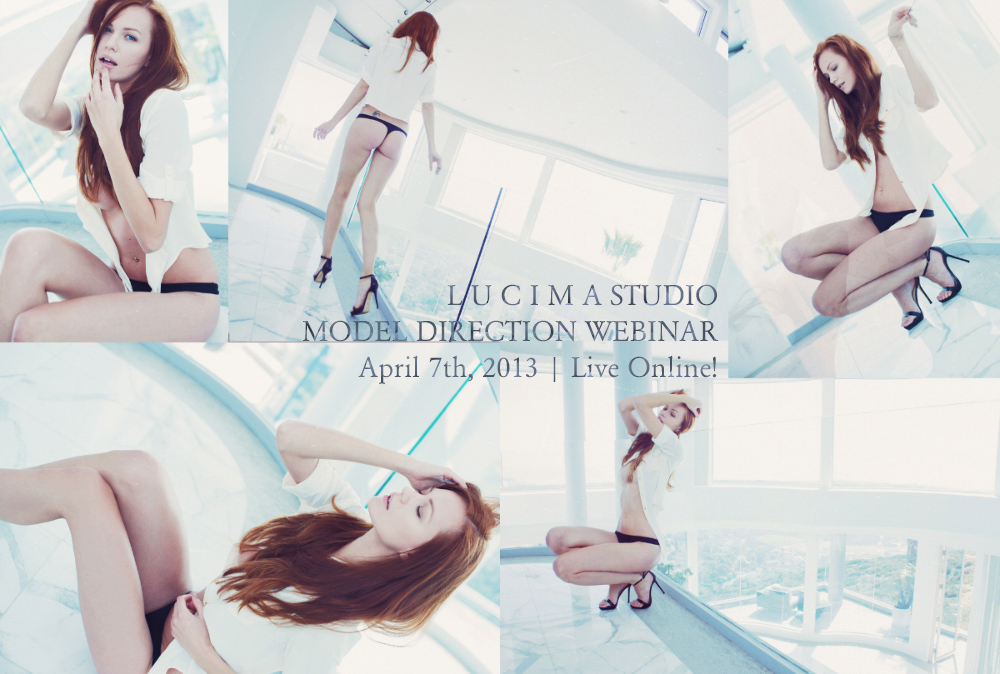 Check out the rebroadcast of the Adobe Camera RAW Adjustments & Balancing Retouching Webinar from June 2013!