Orange. Erica. Location. D3/24-70mm.
WORKING WITH MODELING AGENCIES WEBINAR REBROADCAST
Although the live event has passed, you can purchase the rebroadcast of this webinar below!
I have tested for every major modeling agency here in Los Angeles. Without a doubt, modeling agencies are a gateway to a consistent source of better models. Your ability to open this door and maintain a good working relationship with the modeling agencies can make or break your career as a photographer. After all, the better your portfolio looks, the better your chances at booking paid work.
But how do you open that door? What do you say to the agency? And what the hell is a call sheet?
Not only will we answer these questions but we'll tackle some of the more advanced questions like:
How do you get paid tests from the agency? Do the agencies want me to shoot nudity? Can you shoot nudes for a test?
-If you are building your portfolio and trying to get your foot in the door with agencies (particularly in the competitive LA environment), this workshop is for you.
-If you are trying to improve your existing body of work, this workshop is for you.
-If you want to know how to potentially develop a paid-relationship with the agencies, this workshop is also for you.
-If you don't care about improving your portfolio or working with modeling agencies, then this workshop is not for you.
Without further adieu here are the topics we'll cover during the online workshop:
-What agencies expect out of photographers and model portfolios
-How to approach agencies
-How to schedule an unpaid test with the modeling agency
-How to create a call sheet
-How to set proper expectations
-How to make proper selections for model portfolios (what kind of pictures do the agencies like/not like?)
-How to build a paid test relationship with the agency
REBROADCAST
This is a rebroadcast of the live workshop from January 20, 2013. The payment for the rebroadcast lets you register an account that can access the rebroadcast from lucima.com indefinitely. So you can watch it as often as you want and as many times as you want (as long as you don't share the video). You will also have all the controls that Vimeo provides; play, pause, fast forward, rewind, HD 1080, etc.
Fee: $299
Click here to see my previous workshops!
Here's a promo video from the L U C I M A | Modeling Agencies Workshop

-Check out the rebroadcast of the Analog Retouching Effects Workshop from February 2013!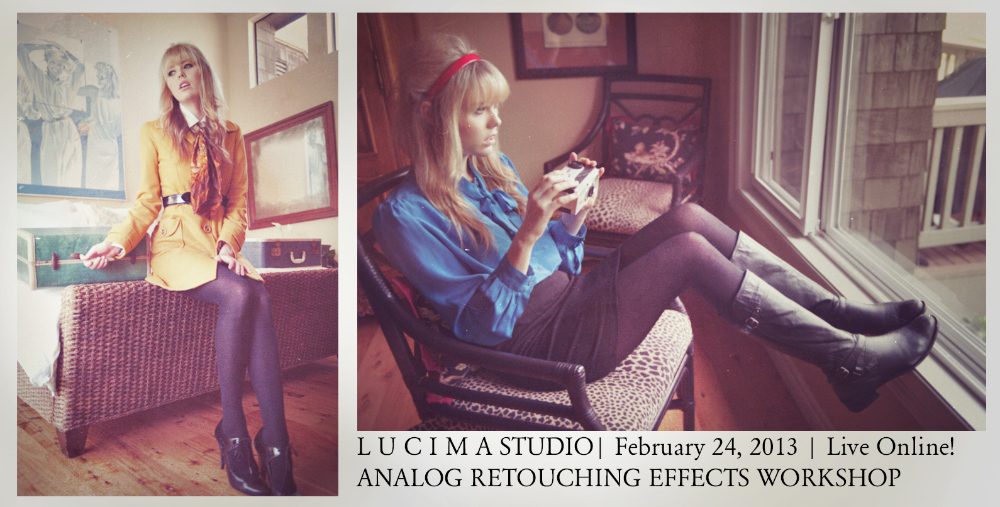 -Check out the rebroadcast of the Image Selection & Retouching Workshop from December 2012!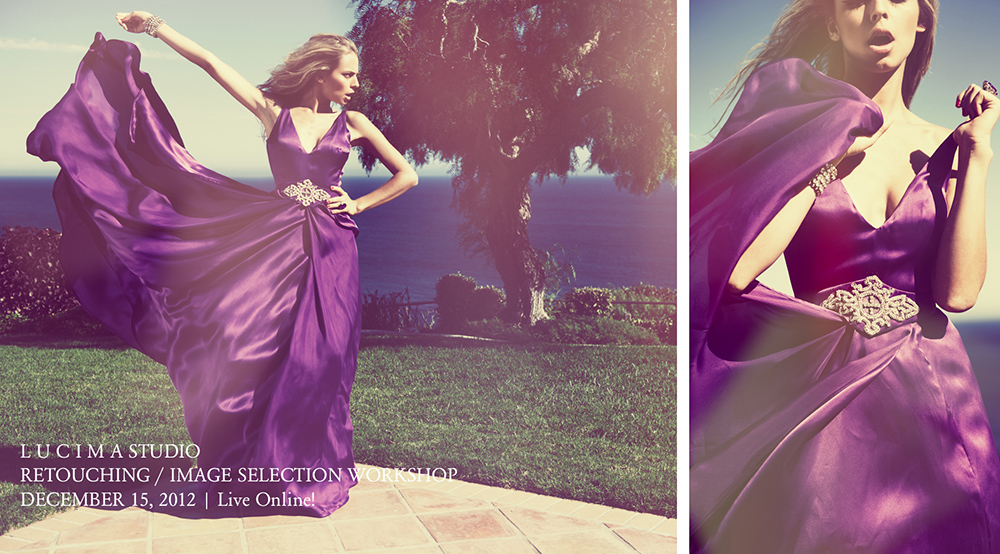 Check out the rebroadcast of the Managing Location Lighting Workshop from April 2013!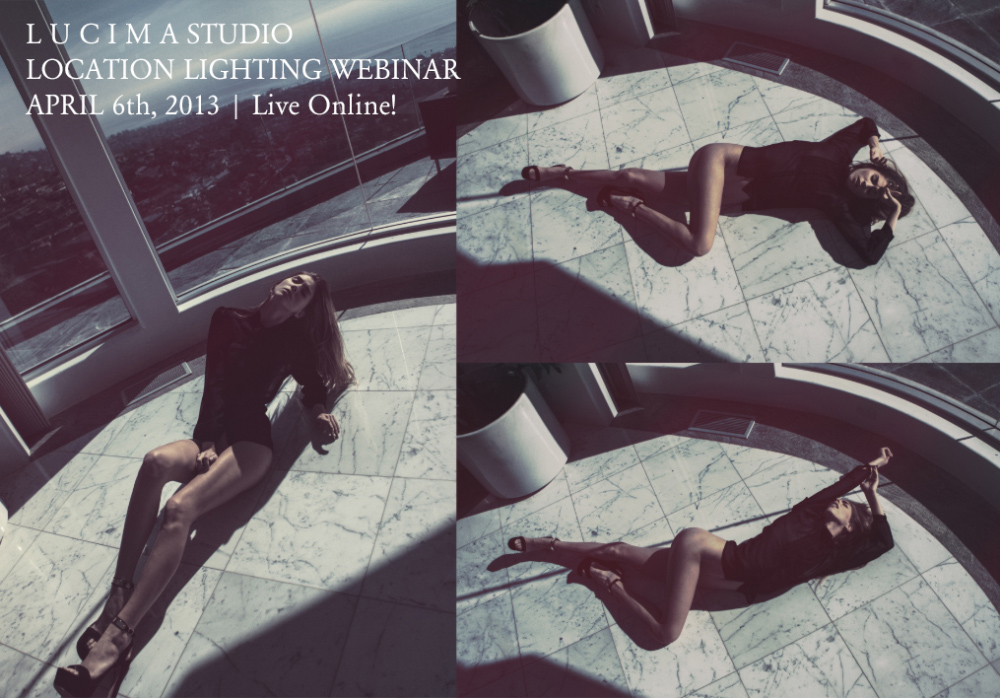 Check out the rebroadcast of the Model Direction/Interaction Workshop from April 2013!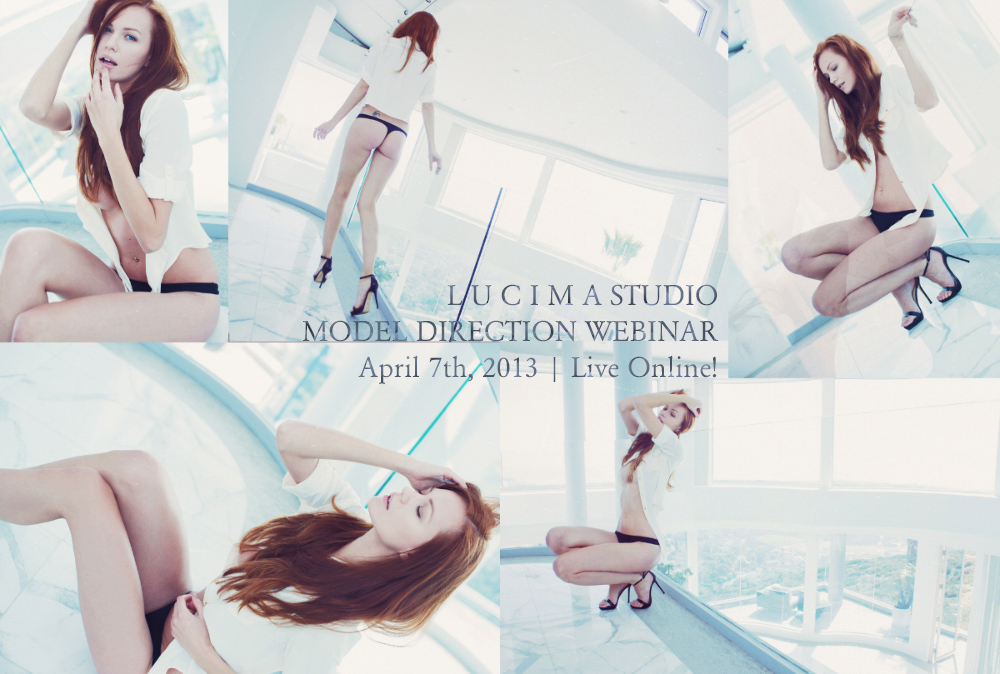 Check out the rebroadcast of the Adobe Camera RAW Adjustments & Balancing Retouching Webinar from June 2013!